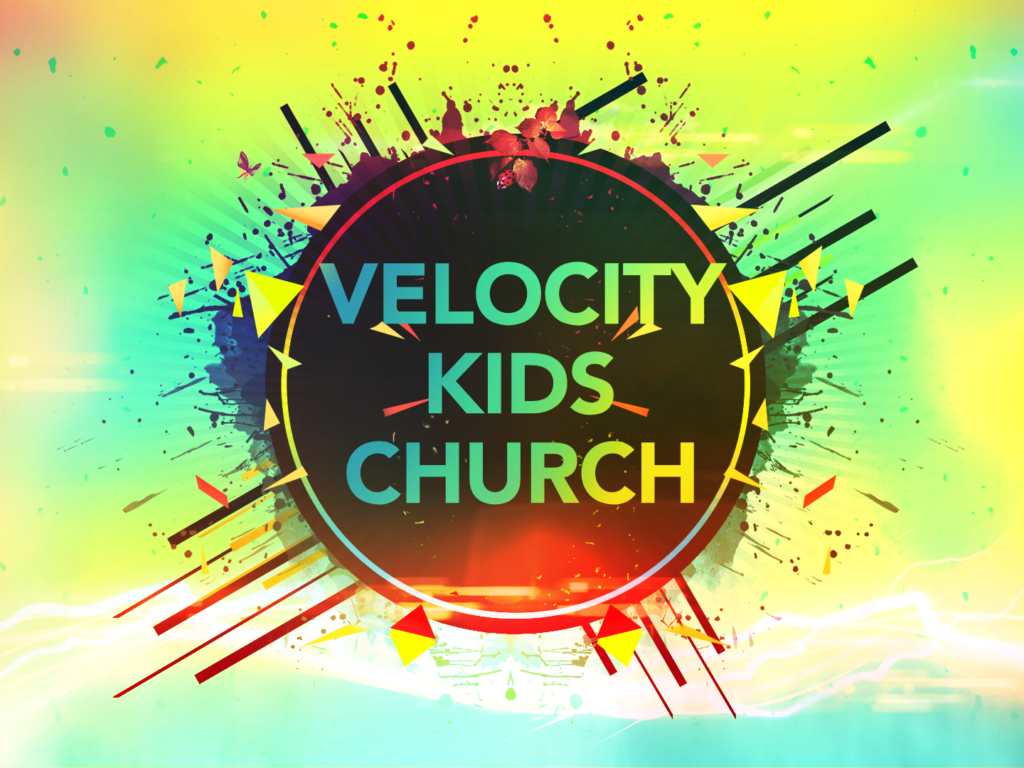 Velocity Kids are moving, with all that they have, toward their Savior!
Our ministry is dedicated to providing age-appropriate care and activities, for babies up through 5th grade.
We encourage you to check the Velocity Kids Facebook Page every week to keep yourself updated on what's happening currently in our children's ministry.
***You do NOT need a Facebook account to view and enjoy the posts.***
Here's what you can expect:
Check-In every service…
In this day and age, you can't have a great children's ministry without having a plan to keep everyone safe. One of the ways we accomplish this is through Check-Ins. If this will be your first time attending, please let us know you're coming. We look forward to meeting your family and helping you navigate your first visit with us.
Sunday Experiences:

Children in Pre-K and younger go straight into their own service in the Children's Wing at 9 & 11am.
Our elementary kids (Kindergarten through 5th grade) are dismissed to the Children's Wing after worshiping with their families in the Worship Center.
The last Sunday of the month, our kids, Pre-K and younger, stay in the Worship Center to praise God with their family. This includes our littlest babies and toddlers. There are ribbon streamers available for all the children in the Comfort Corner located at the back of the Worship Center. After worship, the Children's Wing is open and ready to receive your child(ren).
It's important for our kids to hear from our missionaries we support – to be encouraged and inspired by their stories and wisdom from the Word. We have missionaries come in a handful of times during the year, and when this happens, along with other special Sundays, we have our elementary students remain in the service the entire morning.