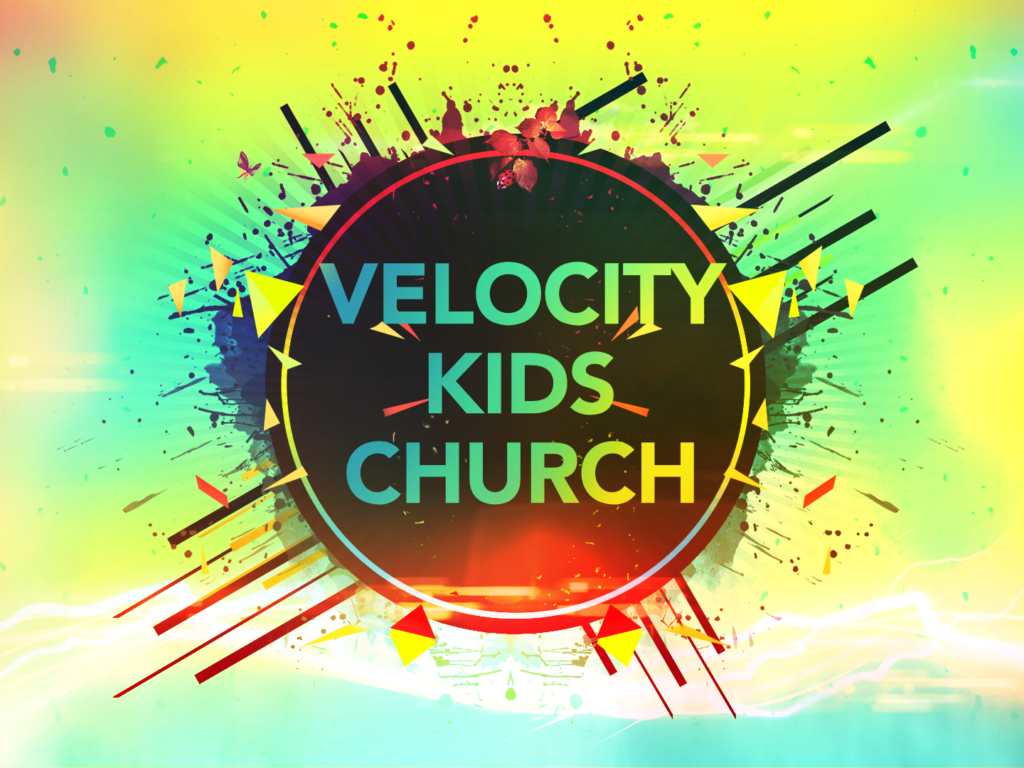 Velocity Kids are moving, with all that they have, toward their Savior!
Church At Home

Throughout these days when many of us are doing everything from home we want to provide tools for you to make it easier to continue discipling your children. Find our weekly Velocity Kids' Sunday School lessons and more resources on Facebook.

***You do NOT need a Facebook account to view and enjoy the posts.***
Our ministry is dedicated to providing age-appropriate care and activities, for babies up through 6th grade.
Here's what you can expect for each age group:
Babies, Toddlers, 2s, and 3s
begin getting dropped off in our church nursery every Sunday at 10:20am. The kids have playtime and snack while worship is happening in the sanctuary. Afterward, their lesson begins. On Wednesday nights, these little ones join in with our TeamKID preschool/primary program.
4 year olds & Kindergarten Kids
are dismissed with the big kids after worship in the sanctuary, but they go to class in their very own space in the Children's Wing.
Our curriculum for our youngest disciples works
hand-in-hand with the stories from
The Bible App for Kids.
Check out this amazing, free resource here.
1st – 6th Graders
are "students" in the Superbook Academy. We focus on one Bible story/lesson for the whole month. At the end of each class, we split into smaller groups. The 1st-3rd graders do a craft or activity, and the 4th-6th graders dig deeper into the Bible.
Check out the free Superbook Kids app here.
————————————————————-
Check-In every service…
In this day and age, you can't have a great children's ministry without having a plan to keep everyone safe. One of the ways we accomplish this is through Check-Ins. If this will be your first time attending, please let us know you're coming. We look forward to meeting your family and helping you navigate your first visit with us.
The last Sunday of the month, children stay in the service with their parents for worship and the Word. Our nursery remains open for children 3 and under.