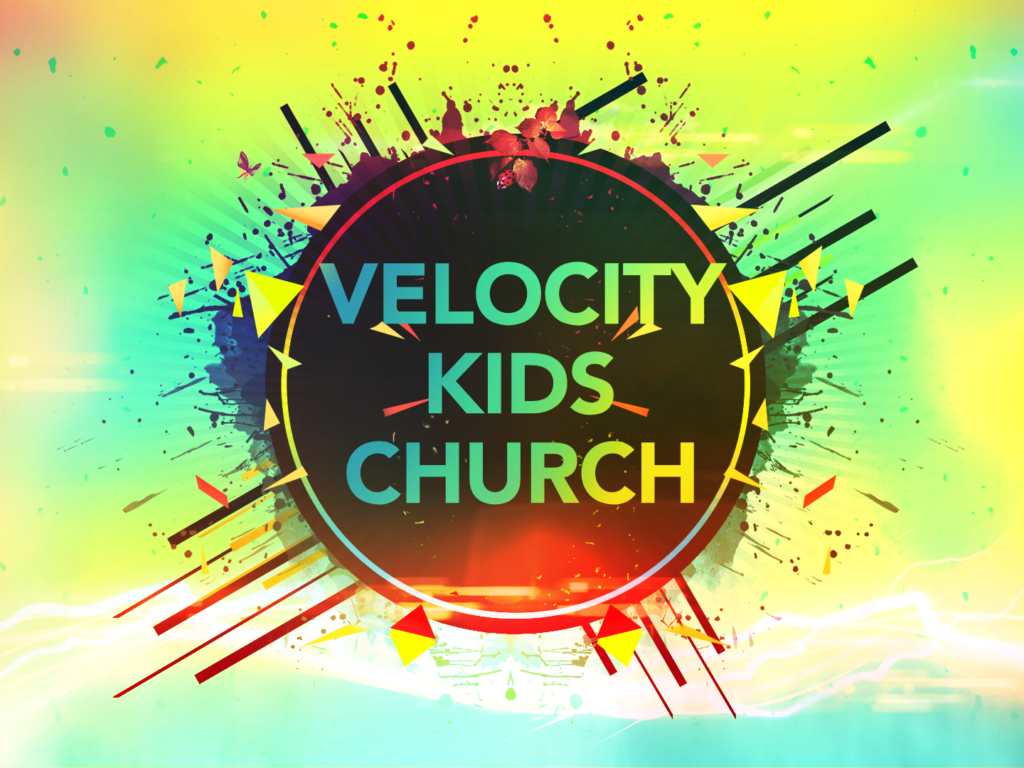 Velocity Kids are moving, with all that they have, toward their Savior!
We provide ministry, with age-appropriate care and activities, for babies up through 6th grade.
1st Sunday:
Look for a newsletter to come home with the month's memory verse and important dates.
3rd Sunday:
It's Prize Sunday! Your kids have earned tickets throughout the month during their class. Everyone's tickets are thrown in a bowl and prize drawings are the excitement of the hour.
(Prizes are given out to all the kids in the nursery.)
Last Sunday:
It's Family Sunday! Children 4 and older remain with their parents during the entire service. There's always something "different" about this service to help them stay engaged. This gives them a chance to learn that they are a part of "big church" too.
Memory Verses
Kids of all ages have most of the month to learn their memory verse. On Prize Sunday, they recite it for a candy prize.
Here's what you can expect for each age group:
Babies, Toddlers, 2s, and 3s
begin getting dropped off in our church nursery every Sunday at 10:20am. The kids have playtime and snack while worship is happening in the sanctuary. Afterward, their lesson begins. On Wednesday nights, these little ones have a short supplementary activity that goes along with Sunday's lesson.
Our curriculum for our youngest disciples works hand-in-hand with the stories from The Bible App for Kids.
Check out this amazing, free resource here.
4 year olds & Kindergarten Kids
are dismissed with the big kids after worship in the sanctuary, but they go to class in their very own space in the Children's Wing. These budding readers learn the same lessons as the big kids, but at a developmentally appropriate level.
1st – 6th Graders
are "students" in the Superbook Academy. We focus on one Bible story/lesson for the whole month, reinforcing on Wednesdays what has been taught on Sunday mornings.
"GizmoNotes" go home almost every week to help you connect with your child about what they learned.
Check out Superbook Kids free app here.