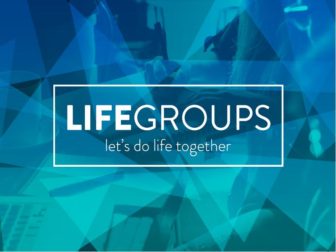 "You can't know everyone, but everyONE should be known."

Life Groups give you the opportunity to connect with people on a deeper level. We know intimacy can be intimidating, but we encourage you to find a small group that you can "do life" with.
It is here that you will find people who will share in the joys and sorrows of life.
It is here that you will experience family.
It is here that you can be known.
Summer Life Groups will all be studying through 1, 2, and 3 John
Use the form below to let us know which nights will work for you. You can check all that apply, and someone will reach out the week before groups begin to confirm your meeting night. If you will have children with you or you want to make any other requests, please share in the notes section.
Semester 1 February 1-April 30
Semester 2 June 7-July 30
Semester 3 September 6-October 29